Abyss Lake
Mount Evans Wilderness
Pike National Forest
2 days, July 6-7, 2013
17.2 miles
Elevation Ascent: 3,327 ft




New to Colorado, I needed some backcountry time. Did a two day out and back hike to Abyss Lake.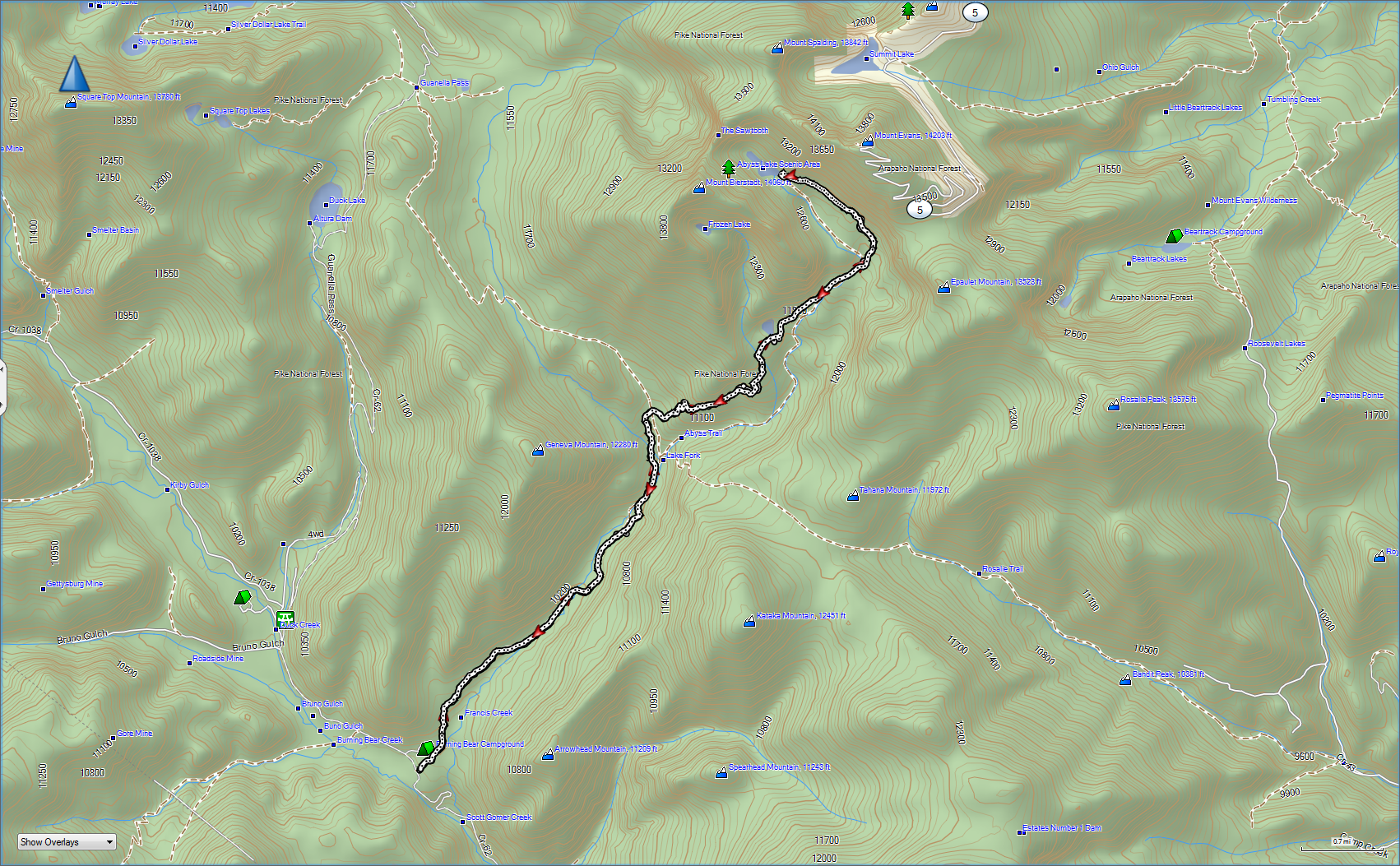 This is a decent 2 day hike. I would rate it as moderate.
There was plenty of water along the trail, and not too hard of a climb.
Abyss Lake is above treeline, so I chose to make camp at the 6.6 mile mark, next to a small unamed pond.
This also broke the uphill elevation climb into two smaller sections, so I didn't have to tackle the 3,300 ft climb in one day.
As alpine lakes go, Abyss is not very scenic, so it was just an average rating as far as 'wow' factor.
I'll let the pictues tell the story!

The next morning, I headed up the rest of the way to Abyss Lake. I was the only one on the trail that morning. That is, until just minutes before reaching the late, the super athlete who RAN past me got there first. Grrrr... pretty sure he was not actually human. :)

After resting a bit, I headed back down the trail and headed to the trailhead. So 6.6 miles the first day and then 10.5 miles for day 2.
Since it was all downhill from the lake, I got back to the car by 2:00 pm.
I would definetely think this would be a good hike to do with your fido friend.

*** 3 Stars ***


Resources:


Getting there - directions:
From Denver, drive southwest on US 285 approximately 40 miles to Grant. Turn right (north) onto Park County 62 (towards Guanella Pass).
The Abyss Trailhead is approximately 5.5 miles north on the Guanella Pass Road.